17 Apple MacBook Pro Late 2011- Intel Core i7 2.5 GHz / 8GB Ram / A1297 Patched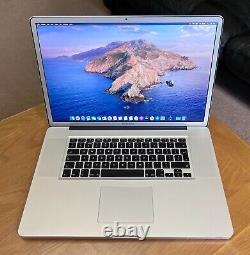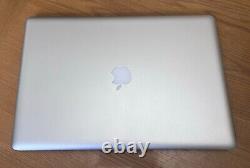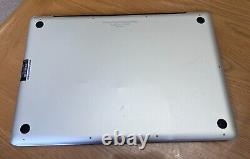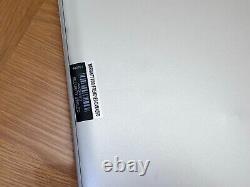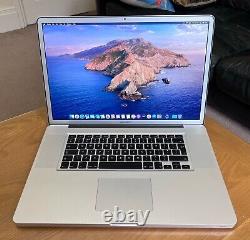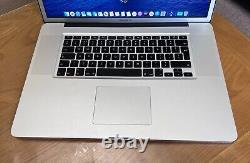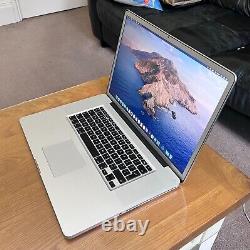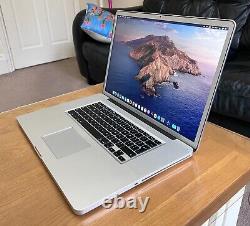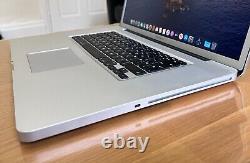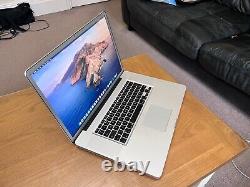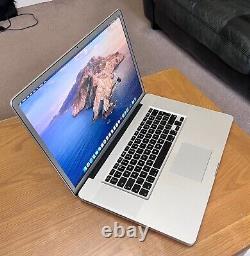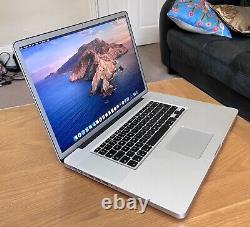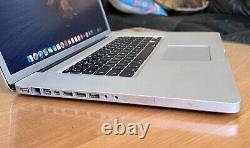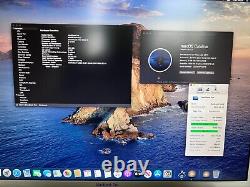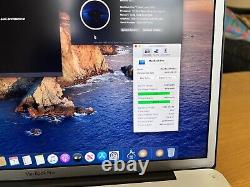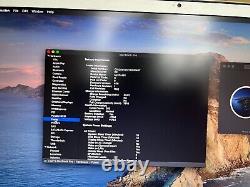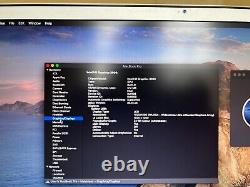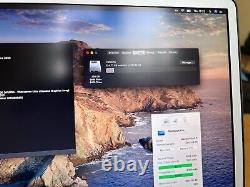 17 Apple MacBook Pro Late 2011 - Intel Core i7 2.5 GHz / 8GB Ram / A1297 Laptop. In very good condition, aside from marks on the bottom. Lid, screen, palmrest all excellent. In good tested working order and comes with a fresh install of Mac OS Catalina (via patcher) drivers and updates installed so ready to use out of box. Best of all this Macbook has had the AMD GPU (graphics) completely bypassed / permanently disabled via updating the firmware through DosDude1 paid for DeMux firmware. Basically the AMD graphics on these Macbooks are a ticking time bombs before they go bad rendering the laptop inoperable. So with this bypass you can rest assured you will have many years of use out of it. Also note there are versions which are just software, but if you ever have to reinstall MacOS the problem will reoccur, also there are free versions which are a bit buggy.
This bypass is the premium paid for firmware and is permanent. Original Apple battery with a very low cycle count of 202, and ha nearly 90% battery health. Comes with original Apple 85W Magsafe charger.
Performance is good for its age thanks to the upgraded RAM, SSD drive and i7 CPU. Intel® Core i7 Quad Core 2.50GHz CPU. Mac OS Catalina 10.15.7. 17 Full HD Anti Glare LED (1920 x 1200).
95 Wh with 85w Magsafe Charger. Dimensions (W x D x H).
0.98in x 15.47in x 10.51in. Full-size keyboard with 78 U.
Or 79 (ISO) keys, including 12 function keys and 4 arrow keys (inverted "T" arrangement). I/O (Input / Output) Ports.
One FireWire 800 port (up to 800 Mbps). Three USB 2.0 ports (up to 480 Mbps). HDD: 256GB SSD (Solid State Drive).
8x slot-loading SuperDrive DVD±R DL/DVD±RW/. AirPort Extreme 802.11n Wi-Fi wireless networking.
Bluetooth 2.1 + EDR (Enhanced Data Rate) wireless technology. 10/100/1000BASE-T Gigabit Ethernet (RJ-45 connector). Multi-Touch trackpad for precise cursor control; supports inertial scrolling, pinch, rotate, swipe, three-finger swipe, four-finger swipe, tap, double-tap, and drag capabilities.