Apple MacBook Pro 13.3 Early 2015 (256GB SSD, Intel Core i5, 2.7GHz, 8GB RAM)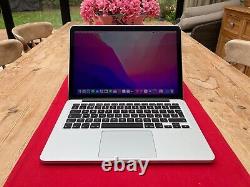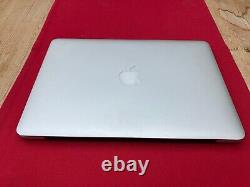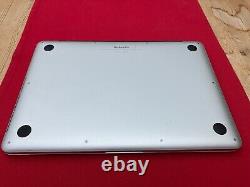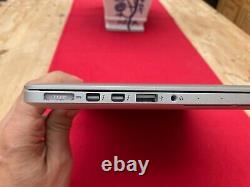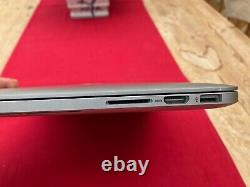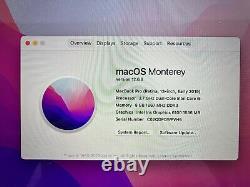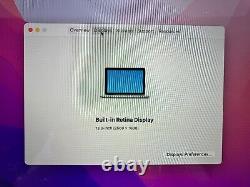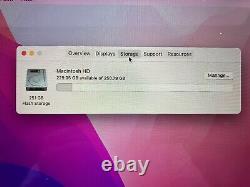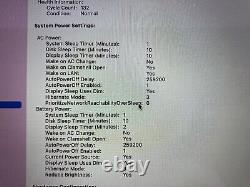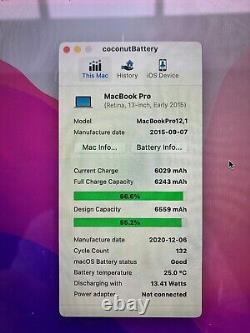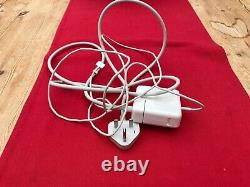 A nice example of a MacBook Pro. We have done a secure wipe of the hard drive and reinstalled MacOS from scratch. We also made sure that it was removed from the previous Apple ID it was used on. So it's presents like a new Mac, ready for you to setup as your own. There are some normal wear and tear marks on the outside.
Full disclosure: as is typical with these, there are some marks on the screen from where the keys on keyboard touches when it's closed. My skills as a photographer and not enough to show them here (because they are minor). I don't notice them once the machine is displaying something. It's just normal stuff for this model. The battery is good (see the attached picture of the battery report).
Apple no longer give updates for this spec of MacBook, which is why it's a lot cheaper than ones they do still update.