Apple MacBook Pro 15.4 Retina i7-4770HQ 16GB RAM 256GB SSD A1398 2014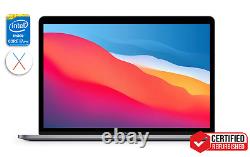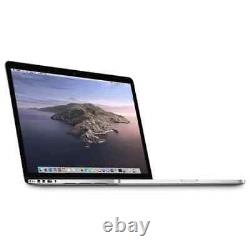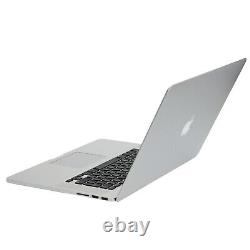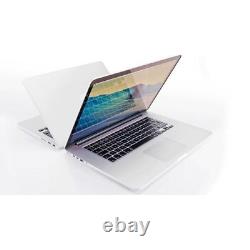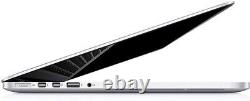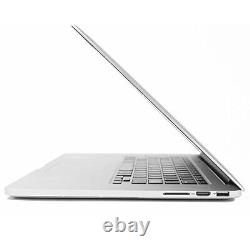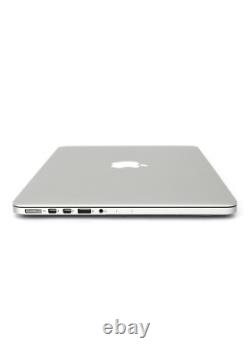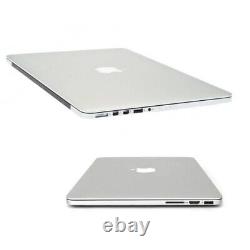 With an Intel Core i7 processor, you'll easily handle day-to-day tasks like word processing, image editing, web browsing and streaming. The 4th Gen Intel Core processor offers the performance, manageability, built-in security features and stability of Intel architecture and aligns to a future-proof roadmap.
Plus, you can stream video, download and smoothly run applications with advanced graphics. The i7-4770HQ processor in this model features 6MB of Intel Smart cache and 4 cores that can adjust their speed depending on the complexity of the task they are working on at 2.2GHz up to 3.4GHz. RAM (Random Access Memory) is different to the permanent storage provided by hard disk drives (HDD), solid state drives (SSD) or memory cards in your equipment. RAM is used by your device to temporarily store data to carry out everyday operations.
The more RAM your machine has, the faster you can expect it to open and run programs. Featuring 16GB of RAM, this computer has enough power for tasks like web browsing and word processing as well as more demanding jobs like complex spread sheets and image manipulation. You'll be able to run a number of windows at once without any lag or slowdown. This device features a 256GB (Solid State Drive) for storage.
These are renowned for how quickly they access data and also being good for mobile devices as they are highly resistant to knocks and bumps. Ports: 2x USB 3.1 Ports, 1x HDMI, 2x Thunderbolt, 1x SD Card Reader. 2 USB 3.1 Ports. All Chillitech Refurbished laptops are professionally refurbished by our Technicians, putting them through a procedural testing and grading process to ensure our customers only receive the highest quality for amazing value.
This Laptop is Grade B. Grade A laptop classification is reserved for units that show evidence of very light previous use.
Any wear on a Grade A Laptop unit, including housing and external surfaces i. Cover / lid and keyboards is associated with standard minimal use. Grade A units may have very minor scuffing and / or minor abrasions with light wear on keyboard from light standard previous use. Grade A Laptop screens will NOT feature scratches, cracks, chips, dead pixels, dark spots, discoloration or blemishes.
Grade A Units will only feature the standard / minimal wear and tear that is associated with a used laptop. Grade B laptops are fully tested and fully functional but subject to have: scratches on laptop body and may feature more excessive unit housing and/or external surface wear than Grade A units, including scratches on cover / lid and heavier wear on keyboards. Grade B laptops may feature one or several small dings or dents on covers and / or small paint chips on the surface. Grade B Laptop screens may feature uneven light diffusion in screen and may feature subtle blemishes.
Grade B Laptops will not feature cracks or dead pixels on screens, but may feature slight scratching on screen. Grade C laptops are fully tested and fully functional but may feature: multiple and / or excessive scratches on laptop body, large paint chips, dents or dings on housing and external surfaces. Grade C Laptops will often feature broken hinges/latches and Grade C Laptop screens may feature uneven light diffusion in the screen, screen blemishes and / or dark marks in screen. Grade C Laptops will feature moderate to aggressive heavy wear from previous use. Grade D Products are defective Non- Working or Cosmetically flawed beyond repair.
Units are to be used for parts only. WHAT'S IN THE BOX.
1 Apple MacBook Pro 1398.