Apple MacBook Pro Retina 13 Inch (2017) i5 3.10 GHz Intel Iris Plus 16GB (3818)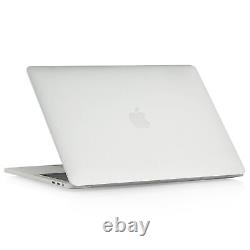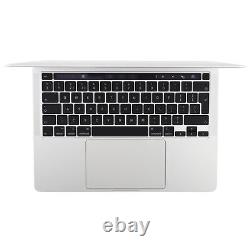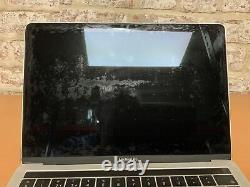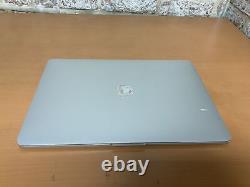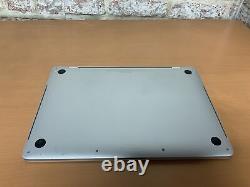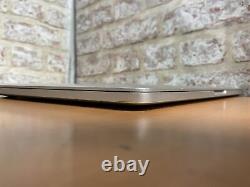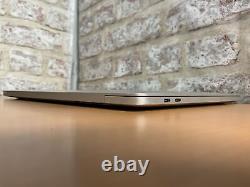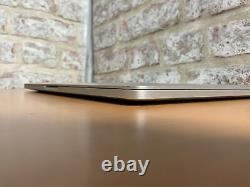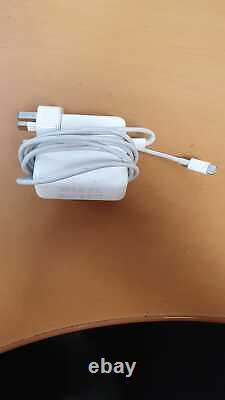 Apple MacBook Pro Retina 13 Inch (2017) i5 3.10 GHz Intel Iris Plus 16GB (3818). This item is certified by us and includes a. Processor: Intel i5 3.10 GHz 7267U (2). Processor Speed: 3.10 GHz. RAM: 16GB - PC3-17000 LPDDR3 on-board memory (2133 MHz). Graphics Processor Intel Iris Plus Graphics 650. Storage Type: Flash Solid State Drive (SSD). Compatible with Latest Update Yes. Screen Size (Inches) 13.3. Thunderbolt 4 - Gen 3. This system features a LED-backlit display with IPS technology which improves the overall experience of the screen, especially while binge-watching Netflix; however, you'll see the most significant difference in text. Whether it's reading emails or texting the words will be crisp on the screen with less fuzziness around the edges. Your screen is made up of tiny pixels which display different colours that make up the image you see. Pixels are tiny, however, the smaller you make them, the more you can fit in the same area. A standard pixel is typically around 0.26mm wide whereas Retina is closer to 0.16mm. This smaller size creates a sharper, clearer image. An adaptive replacement to the function keys on your Mac. The Touch Bar provides intuitive shortcuts and controls for your favourite and most used applications. As you use your MacBook, the Touch Bar changes automatically. Adjust volume & brightness with the slide of a finger, speed up composing of emails, writing documents, switching between tabs and even customise the Touch Bar to include your favourite apps to speed up your navigation.
This MacBook Pro Retina 13 Inch is configured with an impressive specification, this Mac will feel snappy and won't keep you waiting. You'll find that any work on documents, web browsing, emails, media streaming films or videos, online banking or more will seem effortless. We consider this system to be one of our higher performance systems and ideal for any user at home or work. If you're professional looking for more from your mac such as music production, video production, photo editing and design. Featuring a 3.1 GHz i5 - Dual Core coupled with a Intel Iris Plus and 16GB memory you won't find a lack of performance in applications such as Adobe Premiere, Final Cut Pro, Adobe Photoshop, Capture One and more.
Thanks to its high specification, the system will stay current for longer performing for years to come. Thunderbolt ports support USB 3.1 Gen 2 (up to 10 Gbps). 4 - Thunderbolt 3 (up to 40 Gbps). 3 - Built-in microphones 1 - 3.5-mm headphone jack, 2 - Built-in speakers with high dynamic range.
This systems includes a fresh installation of macOS Monterey 12 and supports the latest version of Apple's operating system macOS. You'll be able to run all of the latest Apple applications and have full support for any updates. Apple are always bring new updates to macOS, which are inspired by its professional users but built for everyone and has some of the best privacy and security as standard. MacOS includes a range of applications for creativity, productivity, communication, organisation and more. Whether it's doing your finances, messaging your relatives or editing a movie you're covered. Oh and let's not forget about iCloud. What's New In Monterey. FaceTime - Watch or listen to content while facetiming, share you screen, and schedule calls even with Windows & Android users. Safari - Compact tab bar, tab groups and cross device tab syncing. Focus - Restrict notifications while on focus mode and display your status to contacts. Universal Control - Use your apple keyboard and mouse across your Mac and iPad. Photo To Text - Copy text from images and lookup addresses. Shortcuts - The Popular iOS App is now on Mac!
Make your own automations with no code required. ICloud Private Relay - Secure Safari on any network encrypting your information with Apple. This is a working and refurbished MacBook Pro (13-inch, 2017, Four Thunderbolt 3 Ports) that functions as designed but has some cosmetic imperfections.
Fully tested and working Laptop. Small marks on case and base.
Corner dented and large scratch on lid. Screen lamination is very visible, see pictures, keyboard wear and a pink hue are also seen. What's in the box?
1 x MacBook Pro (13-inch, 2017, Four Thunderbolt 3 Ports) 1 x Compatible UK Charger. MacBook Pro Retina 15 Inch (2014) i7 2.50 GHz GeForce GT 750M 2GB 16GB (525). Apple MacBook Pro Retina 15 Inch (2015) i7 2.20 GHz Intel Iris Pro 16GB (2118).
Genuine Apple iPad Mini Leather Smart Case Cover, Colour: Brown IPAD MINI 1/2/3. Quick and efficient dispatch of a brand new item at a bargain price. A bit tight on my 2015 model. See what our buyers say about our products. Get The Latest Products First.
Join our newsletter for the latest refurbished Macs.