MacBook Pro 13 3.6GHz i7 16GB RAM 1TB SSD PERFECT BUDGET MACBOOK PRO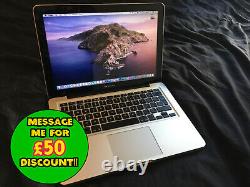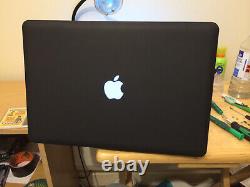 MacBook Pro 13 i7 Dual Core. 2.9 >>> 3.6Ghz (Due to Turbo Boost).
With Charger + Pre-installed software. Attention DJs, Graphic Designers, Video Editors or anybody who wants a powerful machine with lots of storage and is on a budget. This is the most recent non-retina Macbook Pro with a DVD/CD drive (Mid 2012 model). I have carefully upgraded these machines for people who want something a lot faster and a lot more powerful.
View a video of me previewing the MacBook here. If you're unaware of Solid State Drives, they're a much faster type of hard drive and are also less likely to get damaged if the machine is dropped due to them not having any physical moving parts. The upgraded RAM also maxes out the Macbook's capabilities allowing you to run video, design and audio editing software flawlessly, such as Adobe Photoshop CC 2019, Final Cut Pro X & Logic Pro X (Software all included). It has a colossal 2.9 GHz i7 processor which with the in built Turbo Boost goes up to a lightening 3.6GHz. Comes in perfect working condition and B Grade condition (Minor cosmetic scratches, dinks - the machine itself still runs and operates perfectly).