MacBook Pro 15 Quad Core i7 2.0GHz 16GB RAM 500GB SSHD + Pre-Installed Software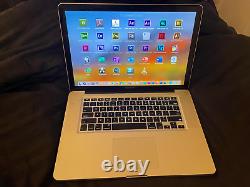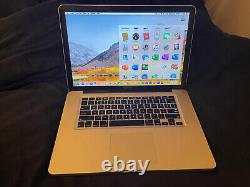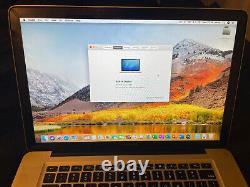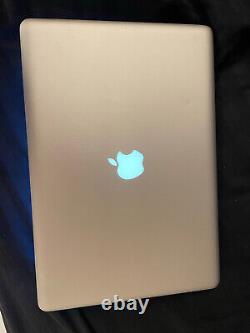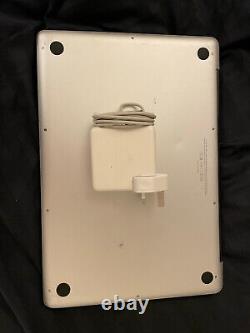 Are you looking for a reliable and powerful MacBook Pro that won't break the bank? Up for sale is a fantastic MacBook Pro 15 from 2011 with upgraded specifications that will surely impress you.
This MacBook Pro comes with a massive 16GB of RAM, a spacious 500GB Solid State Hybrid Drive, a speedy 2.0GHz processor (Which goes up to 2.9GHz due to Turbo Boost), and the official charger to keep you powered up wherever you go. Comes with Pre-installed software including Final Cut Pro, Logic Pro, Microsoft Office, Adobe Photoshop and more! Model: MacBook Pro 15 (2011).
Processor: 2.0GHz - 2.9GHz Intel Core i7. Memory: 16GB RAM for smooth multitasking. Storage: 500GB SSHD for ample quick, storage space. Graphics: Intel HD Graphics 3000. Display: 15.4-inch LED-backlit display with a resolution of 1440 x 900 pixels.
Operating System: macOS 10.13.6. Ports: Includes Thunderbolt, USB 2.0, FireWire 800, Ethernet, SDXC card slot, and audio ports. Connectivity: Built-in Wi-Fi and Bluetooth for seamless wireless connections. Battery: Is in normal condition and has around 1300 battery cycles. Included: Official charger for convenient charging.
Performance: With its upgraded RAM, this MacBook Pro can handle multitasking effortlessly. It's perfect for demanding tasks like photo and video editing, graphic design, programming, and more.
The 500GB SSHD provides decent, speedy storage space for your files, while the 2.0GHz processor ensures snappy performance and smooth operation. Why Choose This MacBook Pro? Upgraded specifications - Enjoy the benefits of 16GB RAM and a spacious 500GB SSHD. Genuine charger included - You won't have to worry about finding a compatible charger separately.