Macbook Pro Retina Core i7 15.4 16GB 256GB SSD Mac OS Monterey A1398 Iris Pro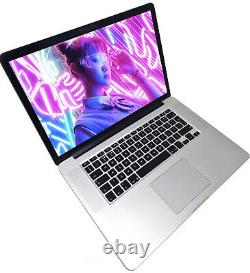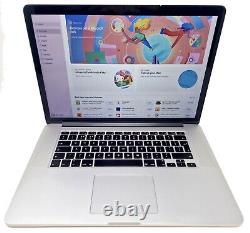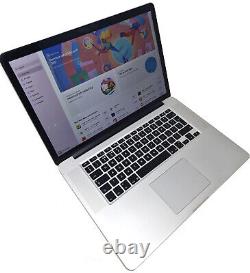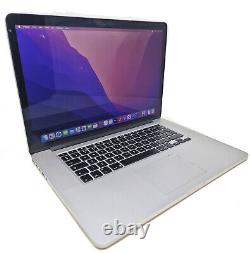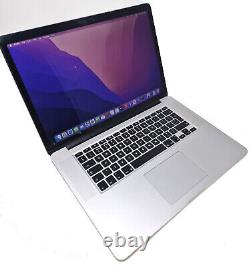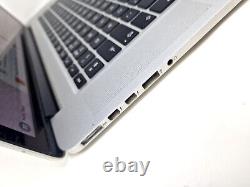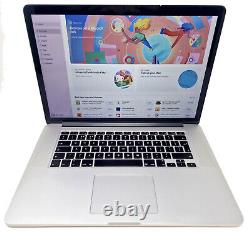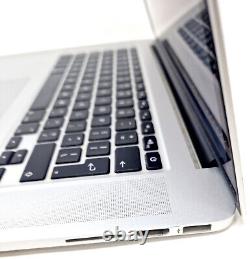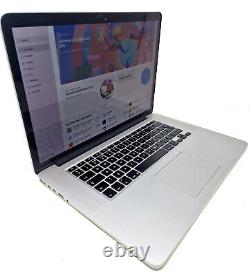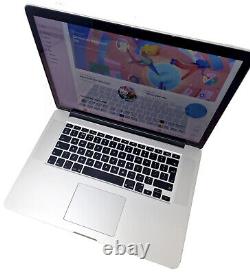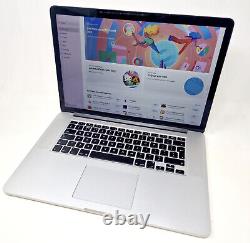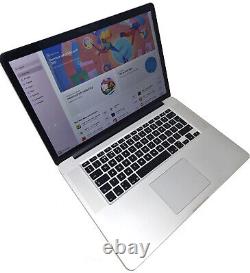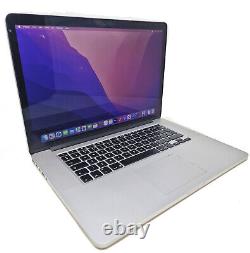 The MacBook Pro (Retina, 15-inch, Mid 2015) is a laptop computer produced by Apple. It was released in May 2015 and was part of Apple's MacBook Pro lineup. This model is known for its sleek design, high-resolution Retina display, and powerful performance. Here are some key specifications and features of the MacBook Pro 2015 (15-inch) model with an i7 processor.
Processor : The "i7" in the model name refers to the Intel Core i7 processor. The exact processor configurations varied, but they were typically quad-core.
Display : The MacBook Pro 2015 featured a 15.4-inch Retina display with a resolution of 2880 x 1800 pixels. The Retina display offered high-quality visuals with vibrant colors, deep blacks, and sharp text. Graphics : The laptop was equipped with dedicated graphics solutions from Intel Iris Pro Graphics, depending on the specific configuration. This made it suitable for tasks requiring graphical processing power, such as photo and video editing, graphic design, and even some light gaming.
Memory : The MacBook Pro 2015 came with 16GB DDR3L ram memory. The ample RAM capacity allowed for smooth multitasking and efficient performance when running demanding applications. Storage : Storage options included solid-state drives (SSD) with capacities of 256GB SSD. Connectivity : The laptop featured Thunderbolt 2 ports, USB 3.0 ports, an HDMI port, a headphone jack, and an SDXC card slot. These ports provided ample connectivity options for various peripherals and external devices.
Battery Life : these will retain at least 50% of their original capacity when new. Operating System : The MacBook Pro 2015 is running macOS Monterey. Design : The laptop featured Apple's signature aluminum unibody design, which was thin and lightweight. It also included a Force Touch trackpad, which provided pressure-sensitive input and haptic feedback.
Performance : The MacBook Pro 2015 was well-regarded for its performance, particularly in tasks that demanded computational power, such as video editing, 3D rendering, and software development. Condition: these macbooks are in good condition however they will have some scratches as well as small dents. Check our feedback from satisfied customers who have bought laptops from us over the last 17years. In the event of a faulty laptop we will endeavor to sort the problem out over the telephone or even online over the internet.